Point, guards!
As "Fernando Lamas" might put it, "It's not whether you win. It's how you look!"
It's important for Hawks fans, especially the happily-paying ones filling up Philips Arena the rest of the way, to feel engaged by the home team. Winning will be cool, too. But keep us entertained, please!
Coming out on top in the remaining five home games, including tonight's affair with the Milwaukee Bucks (7:30 PM Eastern, SportSouth, Fox Sports Wisconsin), is a worthy goal, considering that Atlanta winning every...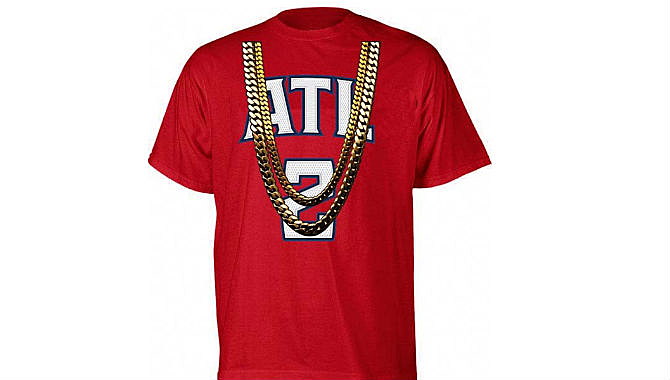 No worries, Joe. These chainz here? They're already bought and paid for!
By 2007, virtually everyone acknowledged Tauheed Epps could flow like few others in the Southern Rap genre. A former scholarship athlete at Alabama State, the six-foot-five homie could still hoop a little, too. Yet, as rival and colleague rappers made power moves up the Billboard charts, his rap career arc plateaued, for years.
Part of the issue for Epps stemmed from an inertial response to the need to personally transform. Doomed to become a career "guest-appearance" rapper and never the top-biller, Tauheed finally heeded some sage advice, and it began w...
"I pop bottles, but I don't pour."
We now return to the scenes of the crimes.
Losers of three straight for the first time in forever, our Atlanta Hawks have fallen flat against some of the best of the West, something that could be problematic if they're fortunate enough to be playing in June but fail to adjust defensively. The good news is just one of their final 12 contests will be against a Western Conference opponent.
Even better? The Hawks built up much of their gaudy 53-17 record on their own Southeast Division. Two lucky buzzer-beating, victory-stealing shots are just about al...