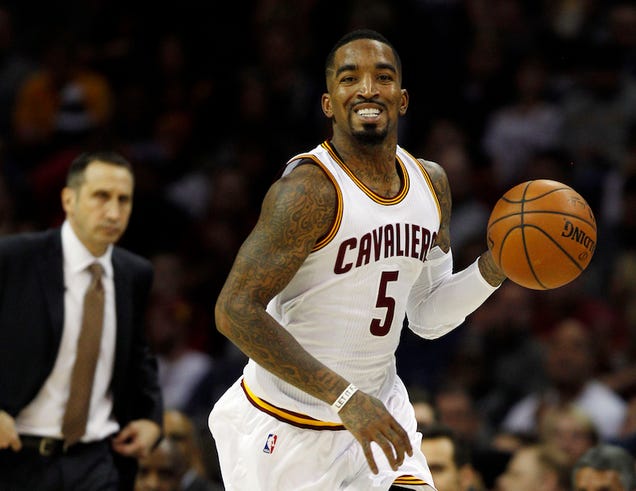 "You trying to get the pass?"
A Stay of Execution. That's not what's happening in the literal sense with these Atlanta Hawks, at least not yet. They're hosting the Cleveland Cavaliers tonight in the Eastern Conference Finals at the Highlight Factory (8:30 PM Eastern, TNT, 92.9 FM in ATL) for what hopefully is not the final time this season.
Things were looking dire late in Game 1, Atlanta down by doub...
"It's only my jumpshot that's regressing!"
So… now that we're all here…
Falcons fans, think back to where you were in 2009 when, for the first time in its 44 seasons, your favorite football team went over .500 for the second-straight year. Or how about in 2011, when the Falcons reached the playoffs in back-to back seasons for the first time in 46 years. You were probably in front of a TV, somewhere? Hi-def, maybe?
"PEACE OUT! So, Nene… you're still, like, driving this thing, right?"
"Series!"
The Atlanta Hawks aren't so brash to assume their skin-of-their-teeth Game 5 victory was enough to seize the momentum, once and for all, in this conference semifinal with the Washington Wizards. After all, Game 6 (7:00 PM Eastern, ESPN, 92.9 FM in ATL) is back in the Wizards' house, Washington's star John Wall appears to be all the way back, and the Hawks ne...