"Is... that… the Player of the Month trophy?"
So… yeah, Basketball!
You remember Basketball, dontcha? Round, dimpled leather, rubber interior shell, bounces nicely off the maple hardwood, slides nicely through an iron ring and into a cotton net when you pass it around and aim it just right. Basketball!
Our Atlanta Hawks hit the floor today trying to get themselves, and their fans, refocused on the whole Basketball thingy, and not the telenovela that publicl... WIN… and THEY Go Home!
The outcome of today's Game 7 (5:30 PM Eastern, SportSouth, TNT), a game that was not supposed to happen, will not provide easy answers for either the Atlanta Hawks or the Indiana Pacers. But it sure will help clarify a lot of questions.
The Pride of Pike High School, Jeffrey Demarco Teague was still at Wake Fore...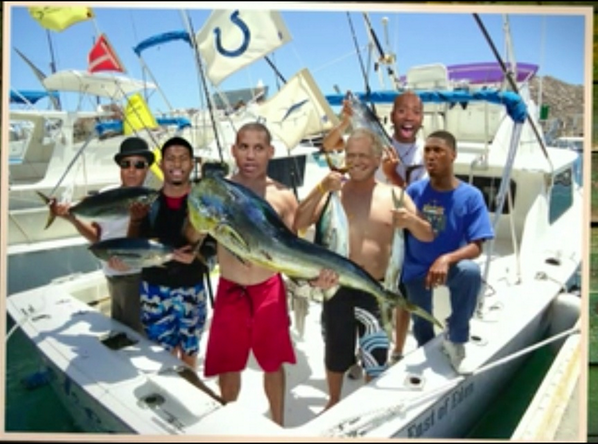 "The 'Ship be sinking!"
Larry will be on it, for sure. Paul, Lance, Frank, and Roy, too. But how about Mike Epps? Or Babyface?
"Jared" from Subway, or "Schneider" from "One Day at a Time"? Which one of Jim Irsay, Andrew Luck, Robert Mathis, T.Y. Hilton, or Trent Richardson? Which one among them carries the bass? And who gets to hold the bottle of milk?
These were not the type of dilemmas the contracted crew for TNT's "Gone Fishin'...