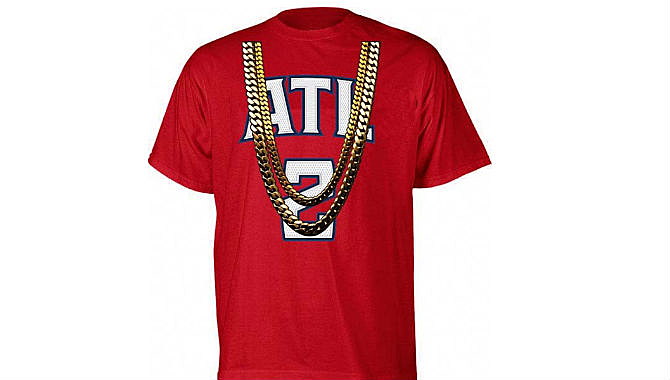 No worries, Joe. These chainz here? They're already bought and paid for!
By 2007, virtually everyone acknowledged Tauheed Epps could flow like few others in the Southern Rap genre. A former scholarship athlete at Alabama State, the six-foot-five homie could still hoop a little, too. Yet, as rival and colleague rappers made power moves up the Billboard charts, his rap career arc plateaued, for years.
Part of the issue for Epps stemmed from an inertial response to the need to personally transform. Doomed to become a career "guest-appearance" rapper and never the top-biller, Tauheed finally heeded some sage advice, and it began w...
"I pop bottles, but I don't pour."
We now return to the scenes of the crimes.
Losers of three straight for the first time in forever, our Atlanta Hawks have fallen flat against some of the best of the West, something that could be problematic if they're fortunate enough to be playing in June but fail to adjust defensively. The good news is just one of their final 12 contests will be against a Western Conference opponent.
Even better? The Hawks built up much of their gaudy 53-17 record on their own Southeast Division. Two lucky buzzer-beating, victory-stealing shots are just about al...
"One day soon… all of this will be yours…"
Along the way to the best mark in the Eastern Conference, and their first Division title in 21 years, Mike Budenholzer's Atlanta Hawks have defeated… at least once… every single team in the NBA.
Except for one.
Coach Bud's former employer pays him a visit, as Gregg Popovich's defending NBA champion San Antonio Spurs roll into the Highlight Factory (3:00 PM Eastern, SportSouth, FoxSports Southwest). While the Hawks are licking their wounds from a bruising road trip and seeking to avoid losing three-straight for the first time in nearly a calendar year, the Spurs have a little bit more to be concerned about.
At just 43-25, San Antonio is looking down at the k...