"Look, I've had it with all your Beyoncé crap, Rick! For the last time… Beck deserved to win Album of the Year, and that's the bottom line!"
After Toronto trounced the Hawks in Atlanta last Friday, more than a few Hawk Littles were ready to make way for the Raptors to retake their place atop the Eastern Conference. Not even a week later, and Toronto finds itself even further back than they were coming into that contest. The Hawks can thank tonight's visitors to the Highlight Factory, the Dallas Mavericks (7:30 PM Eastern, SportSouth,...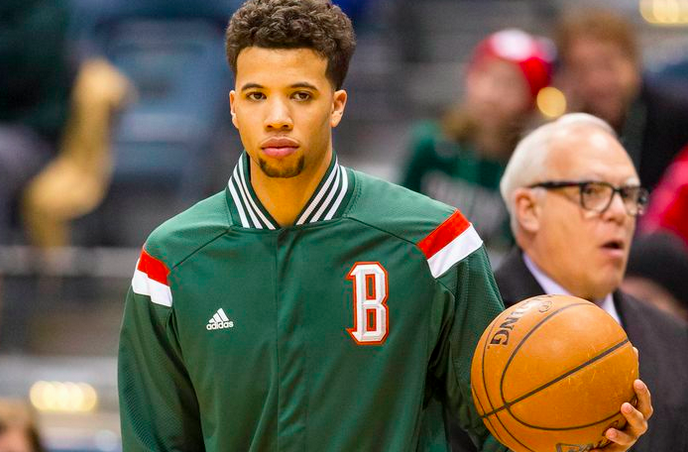 "Hold up, where's Brandon? And when did we go get Bruno Mars?"
Things weren't looking too hot for the Atlanta Hawks.
Their opponents were running them out of the gym. Their big shots weren't falling, and neither were the free throws and layups. The transition defense seemed stuck in mud, and the fans were left sitting on their hands, awaiting a run that never came. After having their feel-good run stopped dead in its tracks, there was a clear sense of uncertainty about how things would unfold going forward for Atlanta.
<...
"Looks Like We Made It!"
Welcome to The New Normal, Atlanta Hawks!
It's that time of the season when every victory becomes an opportunity for nitpicking, and every defeat serves as an indictment. It comes with the territory of a 43-11 record that has taken the NBA world by storm, though, and this All-Star-laden team is happy to accept the accompanying criticism.
The Hawks had their first real double-digit second-half collapse of the season in Boston before hitting the All-Star Break, do...