"Uh, how is it you say, uh… Buyer's Remorse?"
For the Atlanta Hawks, tonight's game against the Brooklyn Nets (8:00 PM, 92.9 FM "The Game", ESPN) is crucial. It has huge significance beyond potentially matching last season's win total, moving within percentage points of NBA-leading Golden State ahead of next week's contest, and stretching the franchise's longest-ever winning streak to 17.
Why, you ask? Well…
The Notorious A$G isn't the sole NBA ownership unit seeking buyers for their franchise. Russian gazillionaire Mikhail Prokhorov rode in like a bare-chested prime...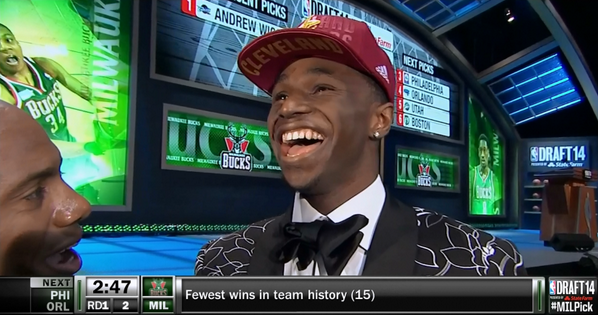 "Zach's going to Minnesota? HA! Sucks for you!"
Harlan. Garnett. McHale. Ollie. Love. Is there ever a Kevin that sticks around up there?
The Winter of Our Discontent is well into its 11
th
year up in The North Star State. The silver lining for the long-suffering fans of today's guests at the Highlight Factory, the Minnesota Timberwolves (6:00 PM Eastern, SportSouth, Fox Sports North, 92.9-FM "The Game"), is one Kevin, Kevin Martin, is still there! For the moment, anyway, as the trade deadline is less than a month away. The sharpshooter might even play today after having misse...