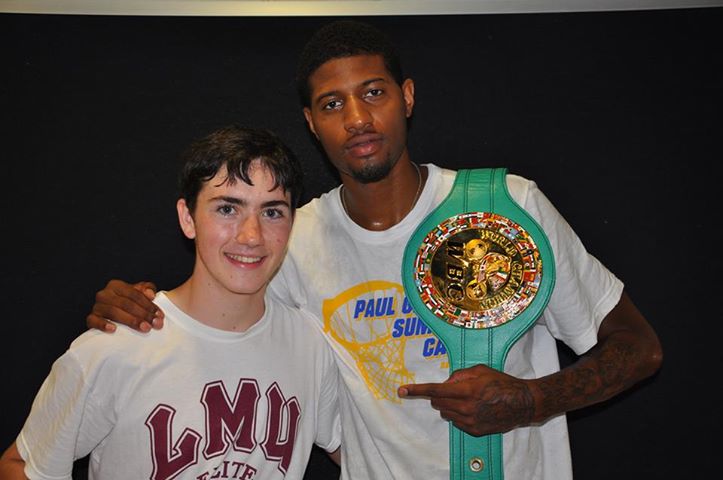 "This kid helped me beat Lance Stephenson for the Locker Room title belt. Thanks for that steel chair!"
WE… BELIEVE? Don't be surprised to see fan rally towels declaring "WE'RE NOT SO SURE!" when the Atlanta Hawks return to the Highlight Factory for Game 3 of their series with those Fightin' Pacers (7:00 PM Eastern, SportSouth, NBATV). 
While guarded optimism reigns supreme in the stands, on the floor, the #8-seed Hawks arrive clutching home-court advantage, and knowing they were just 24 basketball minutes away on Tuesday from...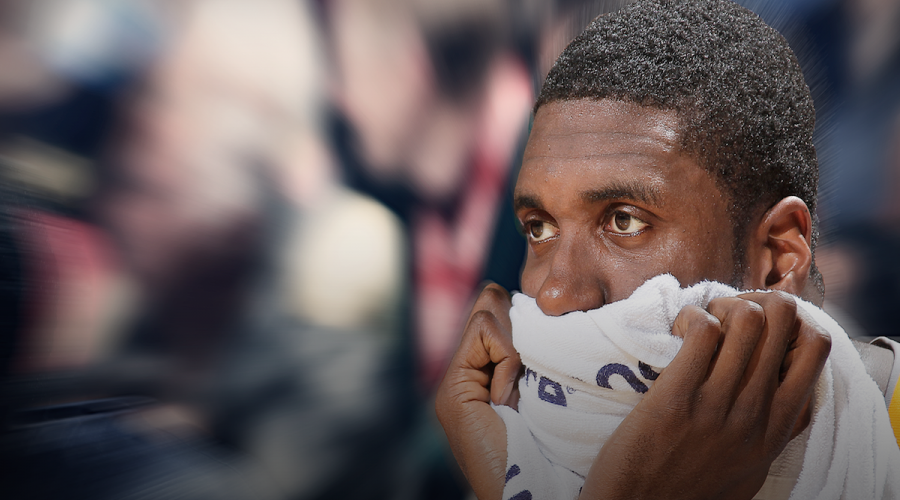 You could always just throw it in, Roy!
Blue Collar.
Red Dagger? 
Five higher-seeded teams lost Game 1 of their opening-round playoff series at home over the weekend. But from the looks of it, after a thorough thrashing at the talons of the Atlanta Hawks, one would think the Indiana Pacers went down three games to zero in their best-of-seven series. 
They'll get a chance to even the series with the Hawks in Game 2 (7:00 PM...
"I need an Around-the-Way Guard…"
Two Weeks Notice. 
Effectively, that's what the top-seeded Indiana Pacers were served during the Atlanta Hawks' last trip to Bankers Life Fieldhouse, the site of tonight's Game 1 matchup (7:00 PM Eastern, SportSouth, ESPN). 
Up until then, the Pacers were teetering on the edge of a mutinous implosion. Paul George struggled to find his jumper (39.6 FG% post-All-Star-Break), while a benched Roy Hibbert was back to sulking on the sideline and moping in the locker room, David West feuded with the refs...