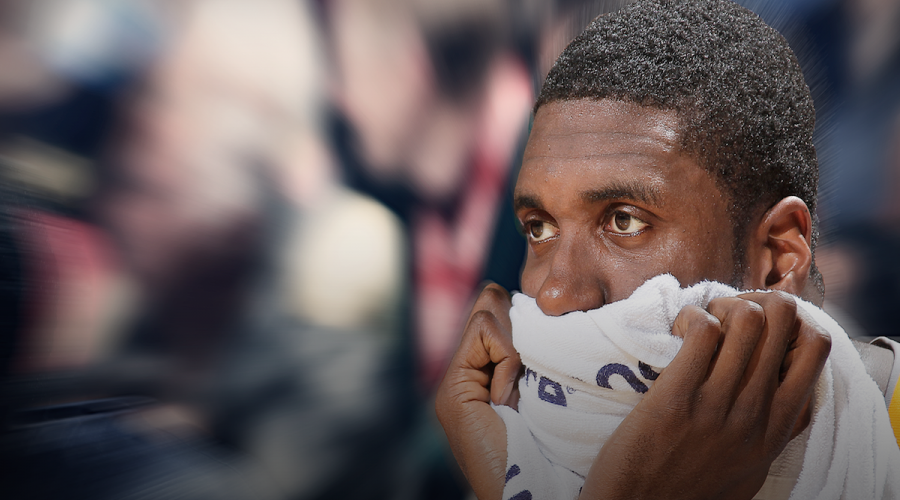 You could always just throw it in, Roy!
Blue Collar.
Red Dagger? 
Five higher-seeded teams lost Game 1 of their opening-round playoff series at home over the weekend. But from the looks of it, after a thorough thrashing at the talons of the Atlanta Hawks, one would think the Indiana Pacers went down three games to zero in their best-of-seven series. 
They'll get a chance to even the series with the Hawks in Game 2 (7:00 PM...
"I need an Around-the-Way Guard…"
Two Weeks Notice. 
Effectively, that's what the top-seeded Indiana Pacers were served during the Atlanta Hawks' last trip to Bankers Life Fieldhouse, the site of tonight's Game 1 matchup (7:00 PM Eastern, SportSouth, ESPN). 
Up until then, the Pacers were teetering on the edge of a mutinous implosion. Paul George struggled to find his jumper (39.6 FG% post-All-Star-Break), while a benched Roy Hibbert was back to sulking on the sideline and moping in the locker room, David West feuded with the refs...
"Déjà Drew"?
You'll forgive Milwaukee Bucks fans if they're paying even less attention than Atlanta Hawks fans to tonight's matchup at BMO Harris Bradley Center (8 PM Eastern, SportSouth, Fox Sports Wisconsin). 
There will probably be fewer attendees for this one than participants in Ekpe Udoh's Book Club. But each Buck fan will have one eye darting at the sudden changes in the owner's box, and the other aimed toward the goings-on over in Durham, North Carolina. 
Today, Kohl and the Gang reached a half-billion-buck deal with a pair of filthy-rich hedge funders who have pinkie-swore they'll never pack up this franchise and ship them out of America...